Welcome aboard!
Administrator, Founder
Full Name

Abdul Basit Saeed
Graduating Year

2007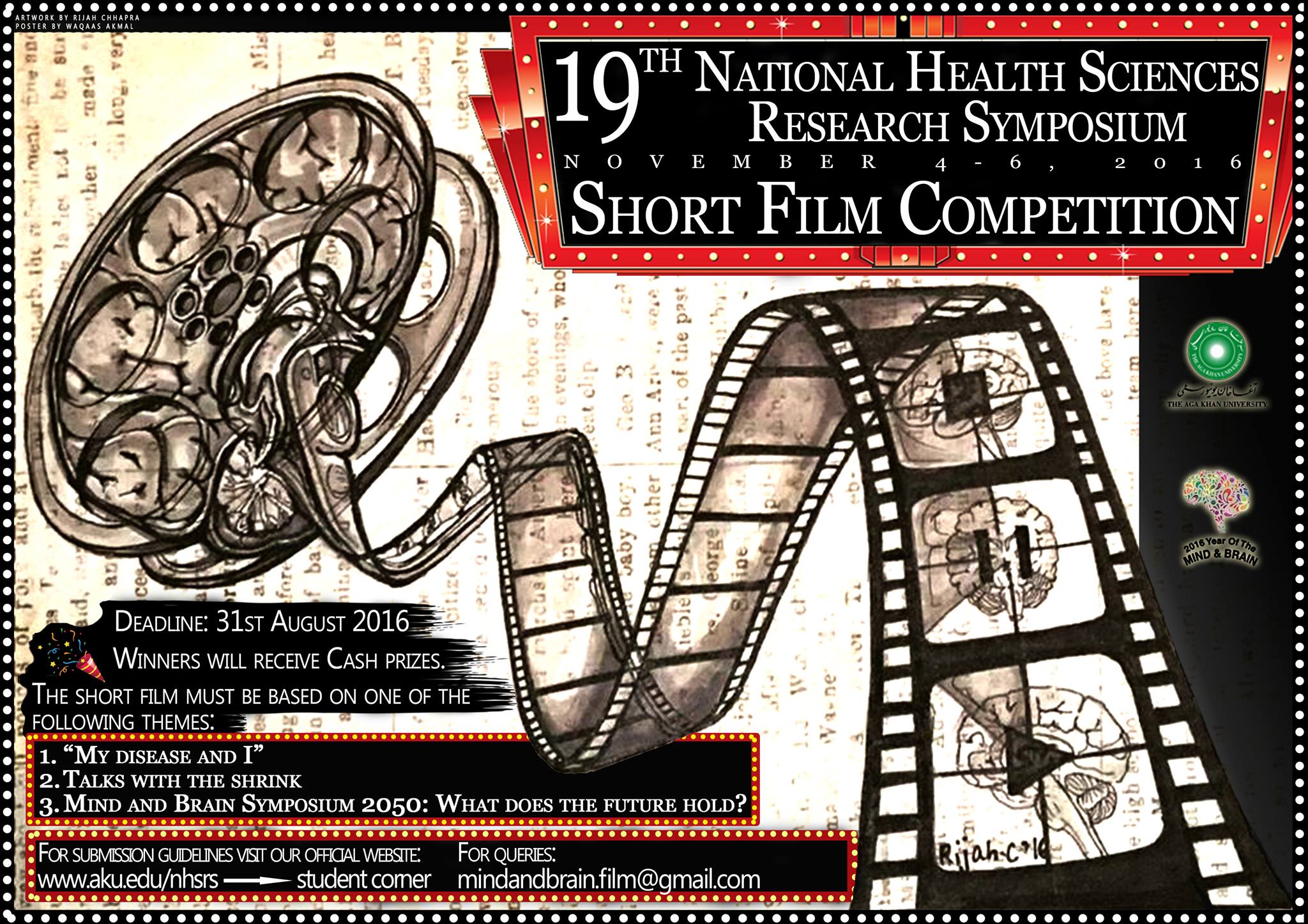 Under the umbrella of the 19th National Health Sciences Research Symposium being hosted by the Aga Khan University Stadium Road campus, we are proud to present the National Health Sciences Research Symposium: Short Film Competition.
This year's symposium is dedicated to the theme of Mind and Brain and the complexities, mysteries, and questions that are hidden within them.
Join us as we try to unravel these mysteries and have fun while we are at it!
A big SHOUT-OUT to two very talented people,
Waqaas Akmal
and
Rijah Chhapra
. Thank you to Rijah for the beautiful artwork and to Waqaas for this amazing poster!
Submission guidelines
This competition is open to all students of Medicine, Nursing, Dentistry, Pharmacy, and Psychology as well as healthcare providers in Pakistan.
A short film must not exceed 5 minutes (including the opening titles and end credits) and be in English.
All short film entries must be original.
The short film may be a live action, a stop motion, or an animated film.
Each participant/group/team is allowed to submit only one entry.
Any short film which has been submitted in another competition previously cannot compete in this competition.
The deadline for submissions is 31st August 2016.
The short film must be based on one of the following themes:

"My disease and I."
Talks with the shrink.
Mind and Brain Symposium 2050: What does the future hold?
For submissions, please visit
www.aku.edu/nhsrs
--> Student corner
For queries:
mindandbrain.film@aku.edu