Welcome aboard!
Administrator, Founder
Full Name

Abdul Basit Saeed
Graduating Year

2007
Awais Ashfaq, (Class of 2011), Resident (Surgery and Surgical Specialties) at Mayo Clinic, Arizona, was recently selected as a recipient of the "2016 Mayo Brothers Distinguished Fellowship Award" from the Mayo School of Graduate Medical Education. Only six of these awards are given annually across the enterprise and across all medical specialties.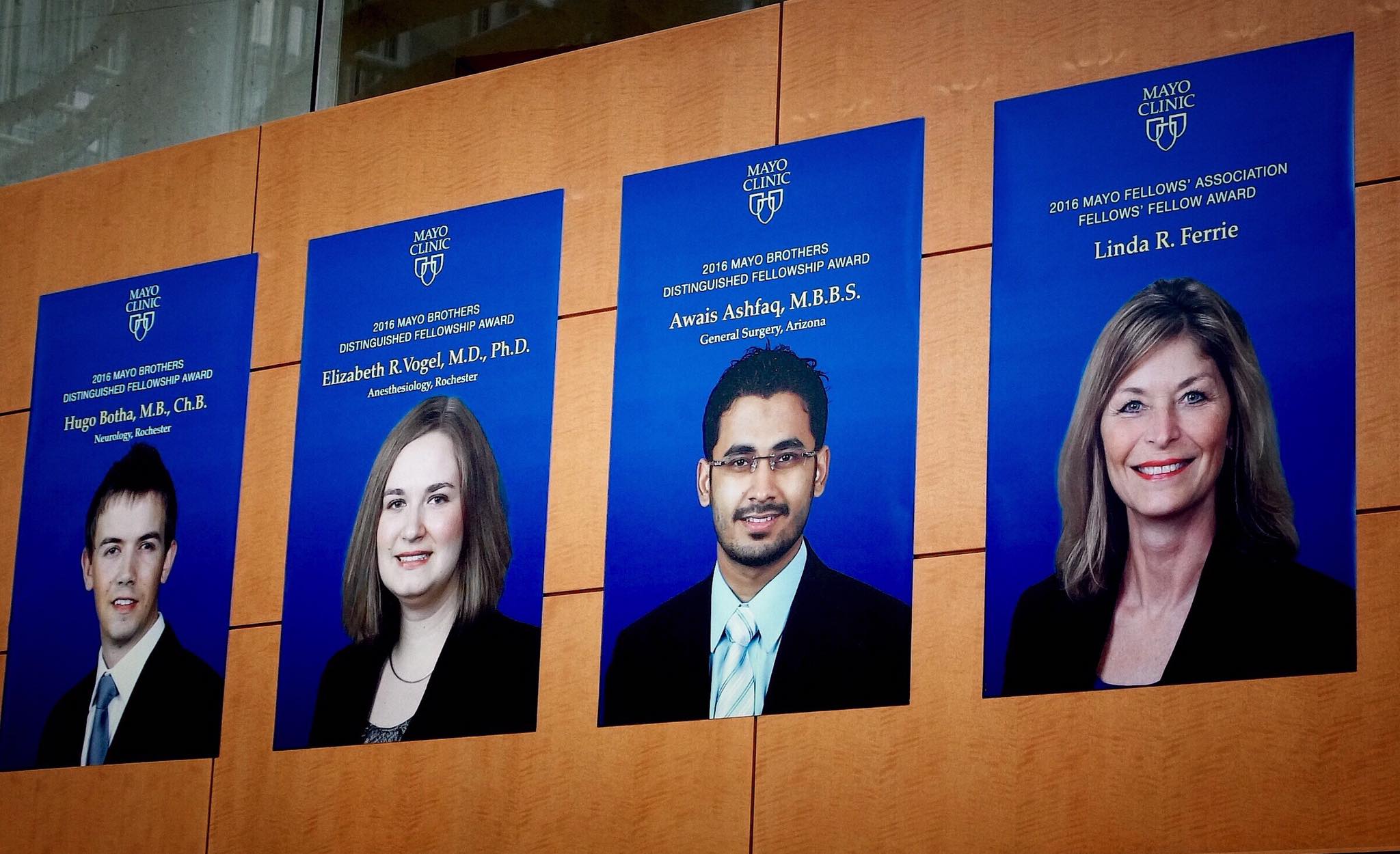 Photo credit:
@Rizwan Sohail
, '98
​
Individuals are selected for the Distinguished Fellowship Award based on the qualities associated with Mayo Clinic's founders, Drs. William J. and Charles W. Mayo, including outstanding clinical performance, humanitarianism, and scholarly activity.
Recipients receive a certificate plaque and funding of up to $2,000 for an additional attendance trip. This award directly benefits the resident or fellow's "home department" by funding a portion of his/her stipend and benefits.