Welcome aboard!
Administrator, Founder
Full Name

Abdul Basit Saeed
Graduating Year

2007
Faheemullah Beg, Class of 2012, recently led the Indiana University team to become Runners-Up at the 2016 American College of Physician (ACP) Doctor's Dilemma (colloquially known as medical jeopardy).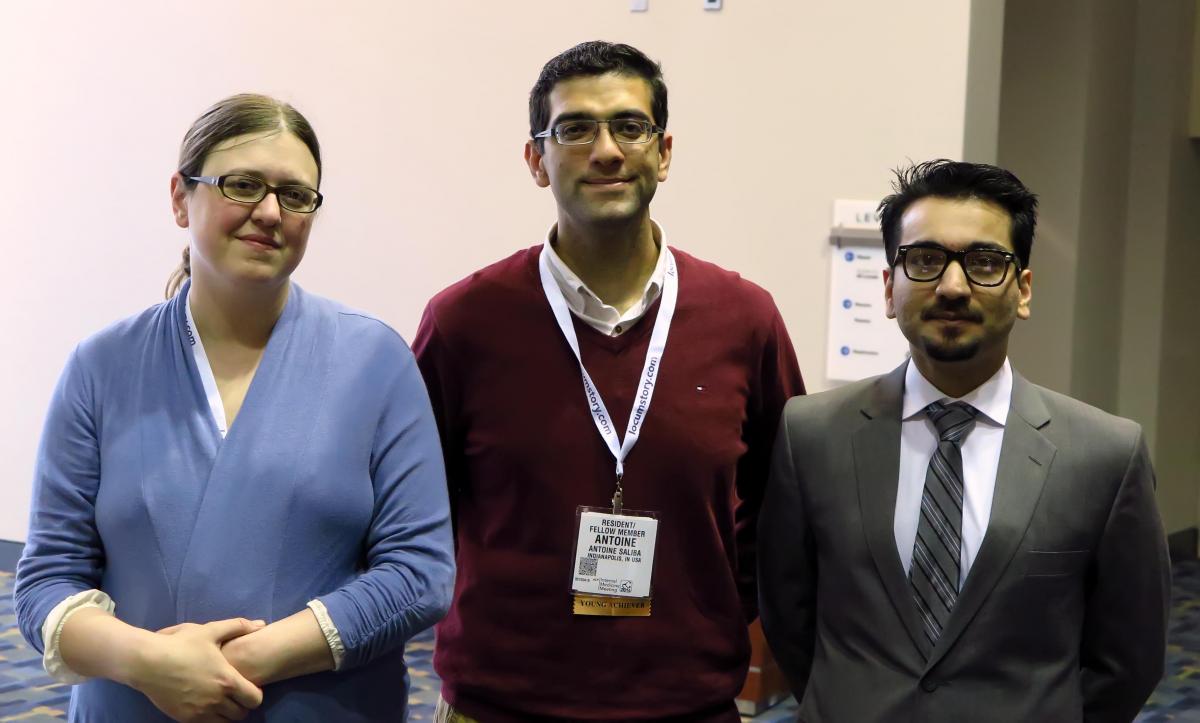 Indiana Doctors' Dilemma Team (left to right): Cassidy Overpeck, Tony Saliba, Faheemullah Beg
​
The annual ACP Doctor's Dilemma Competition is a hallmark program for the College. Held each year at the annual Internal Medicine Meeting, it brings together some of the brightest residents from around the world in a friendly, but highly competitive, environment. The competition tests the medical knowledge of up to 50 teams, each representing an ACP chapter. After three days of competition, the winning team is awarded the coveted "Osler Cup" and is granted a place in ACP history.
This year, Indiana University School of Medicine again represented the Indiana Chapter. It was a historic competition as Indiana blew through the first two rounds on Thursday and Friday to reach the Final Four on Saturday, May 7 to compete against Pennsylvania, New Jersey, and Maryland. No Indiana team had ever advanced this far in the competition.
Source:
Indiana Governor's Newsletter May 2016