In accordance with the yearly tradition at the Aga Khan University, the Student Research Forum (SRF) organized its Sixth Annual Students' Health Sciences Research Conference. The conference was held on the evening of August 26th, 2017 in the Rufayda Auditorium auditorium. The first iteration of this event was established in 2010 with the goal of promoting the pursuit of scientific and medical research and providing students with a platform for presenting the research projects they have completed.
This is the only research conference held in AKU open exclusively to submissions from enrolled students. Thus, for many participants, it is their very first time taking part in a research conference and their first valuable real-world experience in presenting research.
This year's conference was particularly special because it was the first time that it had been opened to other medical colleges with participants from Dow, DIMC, Jinnah and Liaqat Medical Colleges joining us.
Each presentation is carefully evaluated and constructively critiqued by a panel of experienced judges who additionally advise participants on further improving their projects and presentation skills. This conference forms a core part of SRF's broader goal of promoting student-conducted research and fostering an environment of innovative thinking; We furthered that very goal this year by opening up our conference to participants from medical colleges all over Karachi.
An admirably large number of abstracts were received for this year's conference from which ten submissions were selected for oral presentations and fifteen for poster presentations after careful deliberation by the SRF's Core Conference Team.
This year's conference was judged by a very esteemed panel of judges; The judges for our oral category included Dr Ather Enam, Dr Anila Darbar and Dr Masooma Aqeel. The judges for the poster presentations included Dr Sadaf Khan, Dr Amna Subhan and Dr Hani Abidi.
The Keynote Speech was made by Dr Ather Enam, Professor of Neurosurgery and Chair, Department of Surgery at Aga Khan, Recipient of Sitara-e-Imtiaz and Founding president of Pakistan Society of Basic and Applied Neuroscience. He has close to a 100 publications and he was gracious enough to join us and talk to our students about his incredible journey. The topic of his speech was extremely captivating; Practice bhi aur Publish bhi; Pagal ho Kia? He left us with some extremely important life lessons, by speaking about his lifelong "romance" with the profession and how at different times in your life it might not be a fruitful one but that continuing was key!
The conference concluded with the winners being awarded prizes and the presenters recognized for their participation with certificates. The students and faculty were then invited to CIME courtyard for refreshments.
Oral Category Winners
1st prize: Aymen Shakeel Mirza
2nd prize: Huma Baqir
3rd prize: Daniyal Nadeem
Poster Category Winners
1st prize: Ali Aahil Noorali
2nd prize: Laaibah Ejaz
3rd prize: Sarosh Madhani
We must extend our gratitude to Mr. Amin Lakhani for his cooperation, support and tireless efforts behind the scenes to help make the conference a success! Special thanks to our presenters for their enthusiastic participation, and we hope that their zest for research continues!
Ramlah Nadeem, Convener, SRF.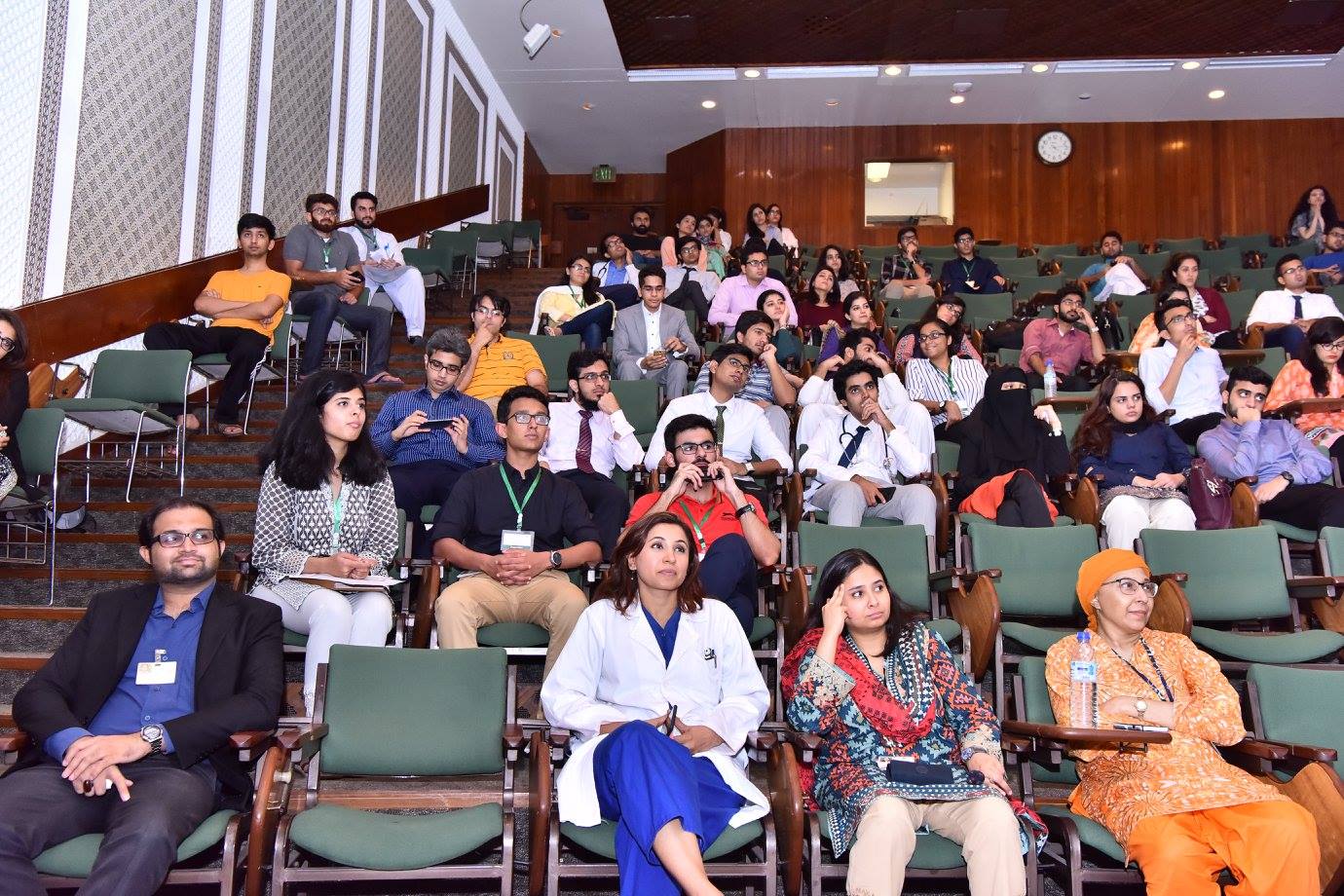 Prize Distribution Ceremony and Keynote Speech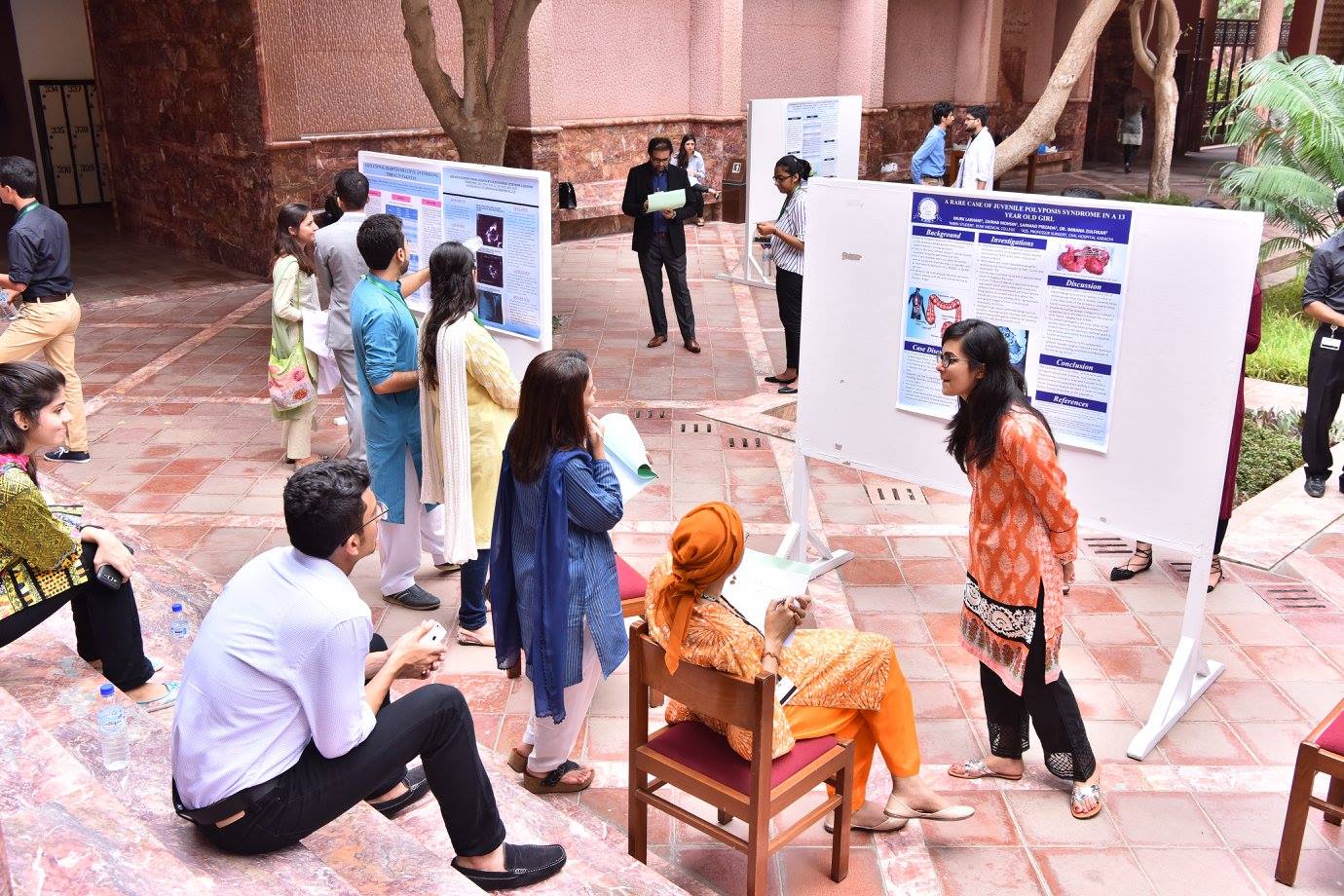 Poster Presentations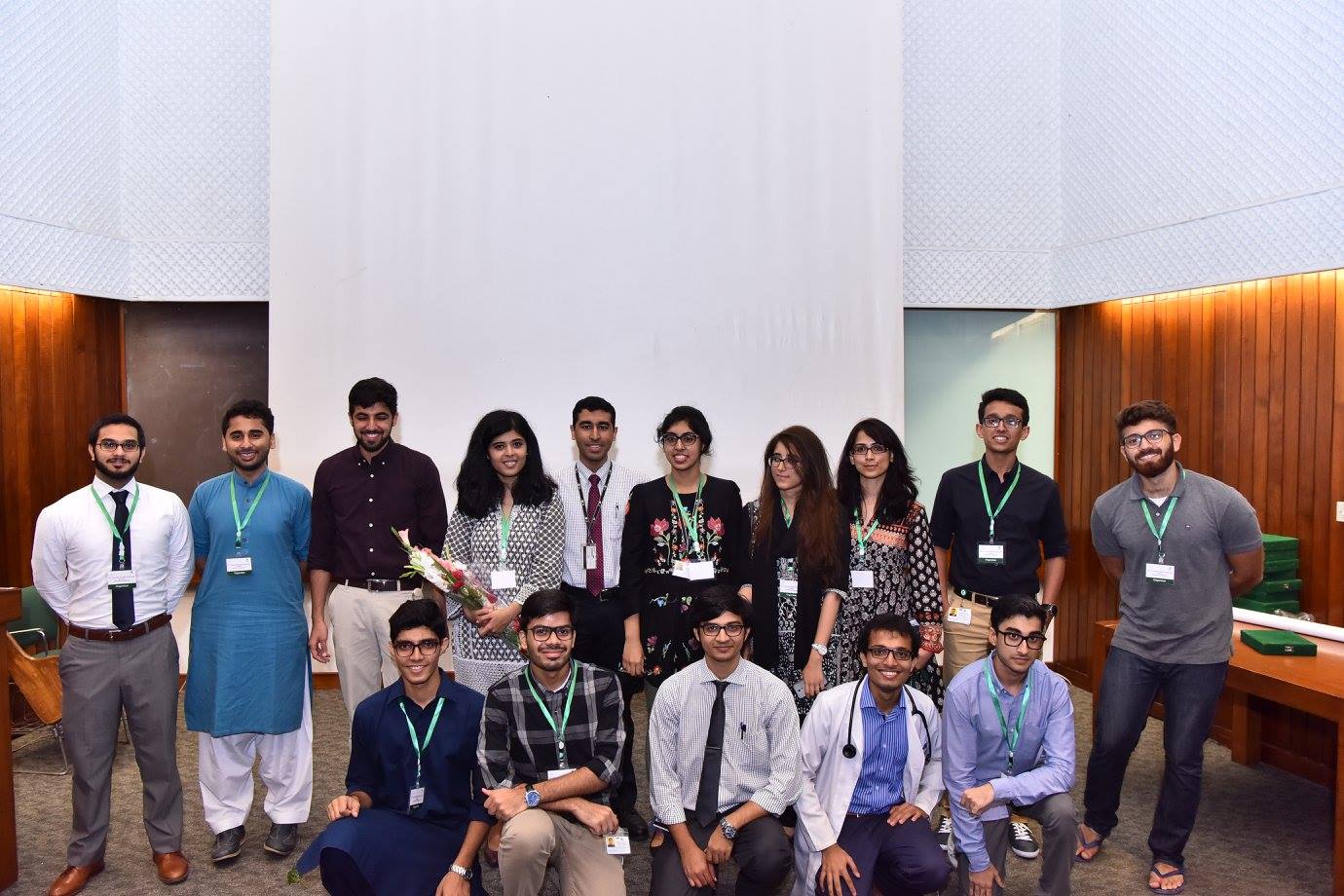 SRF Team at the end of the Conference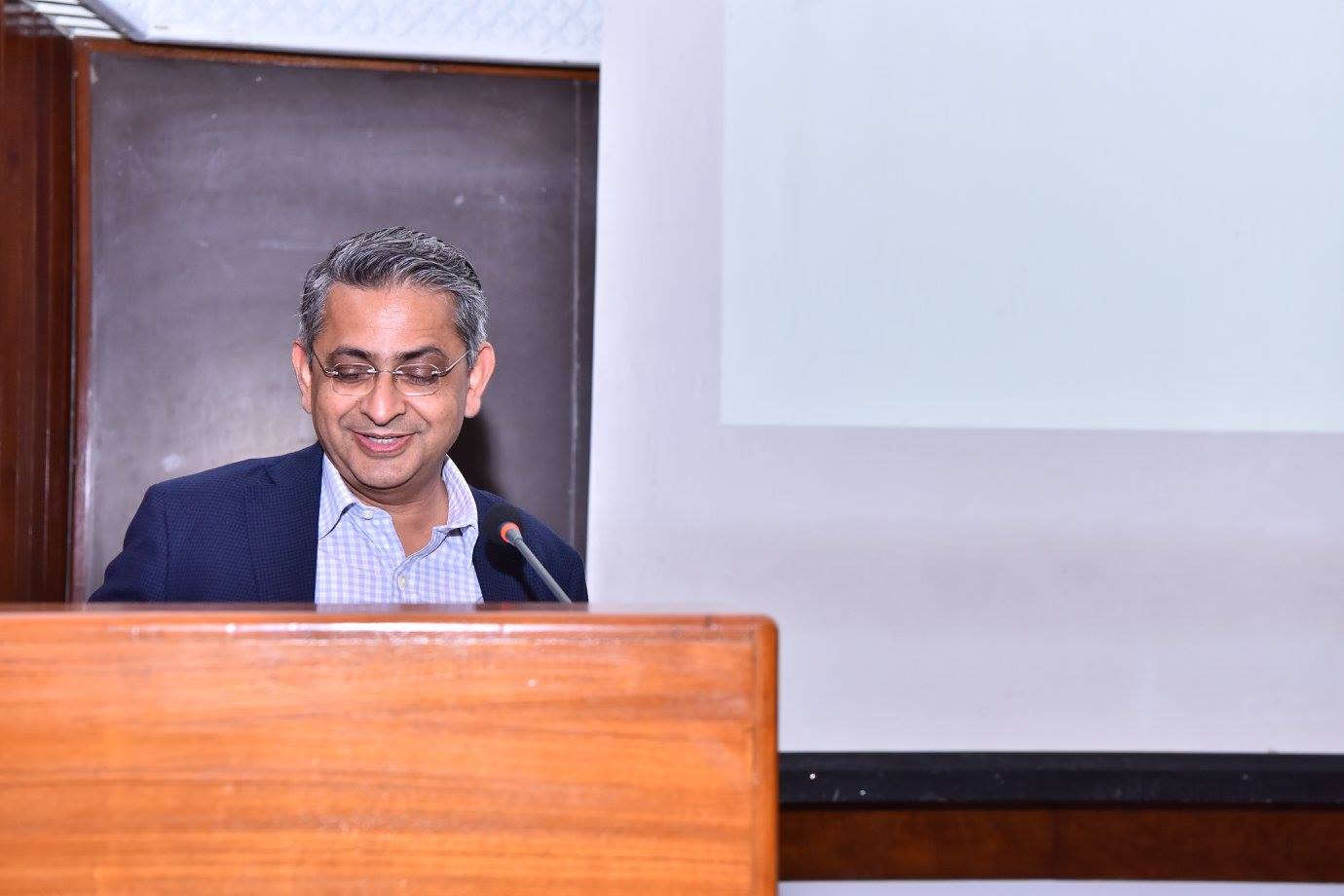 Dr Ather Enam delivering the Keynote Speech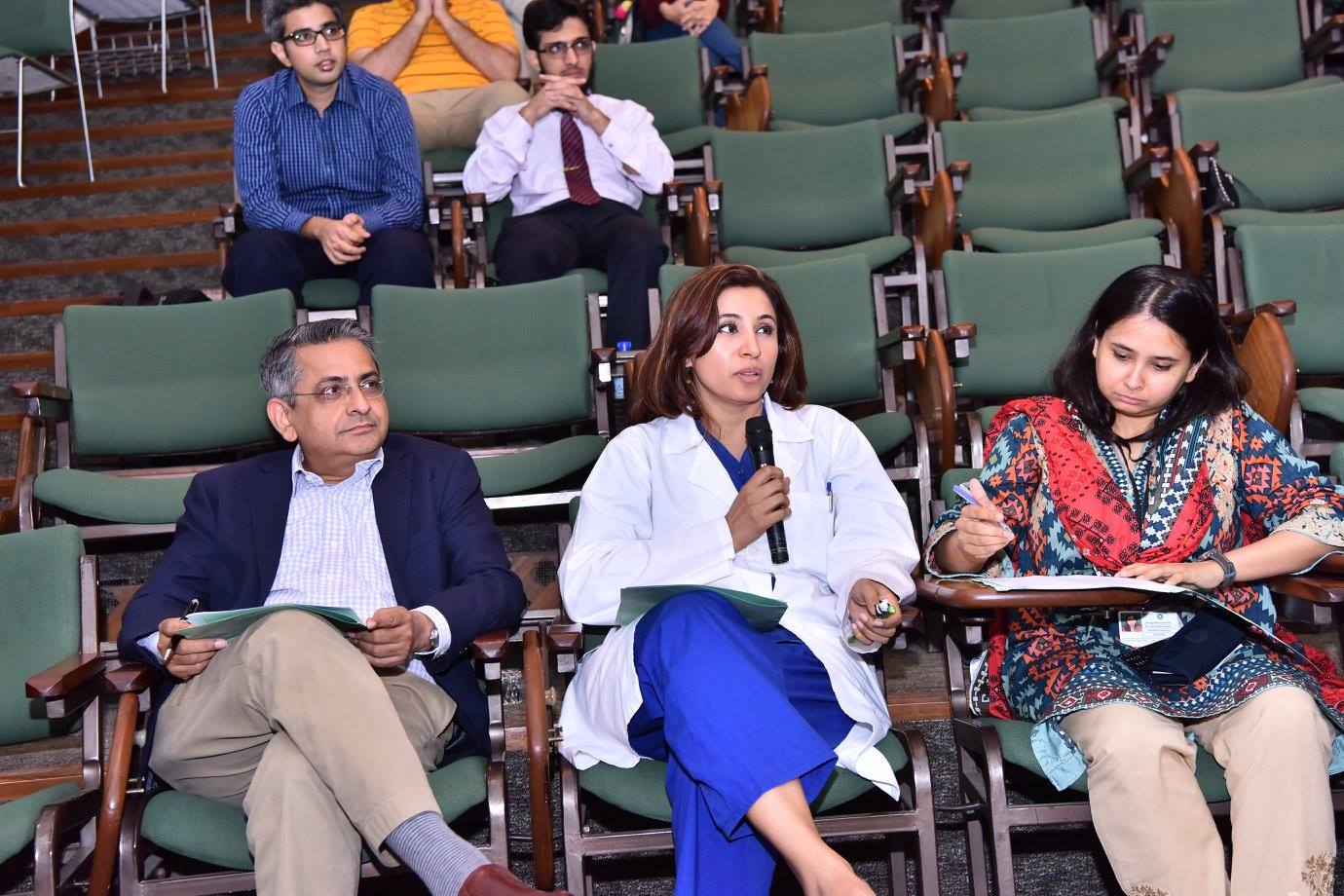 Judges for the Oral Presentations